Check out your #Scamper2017 photos!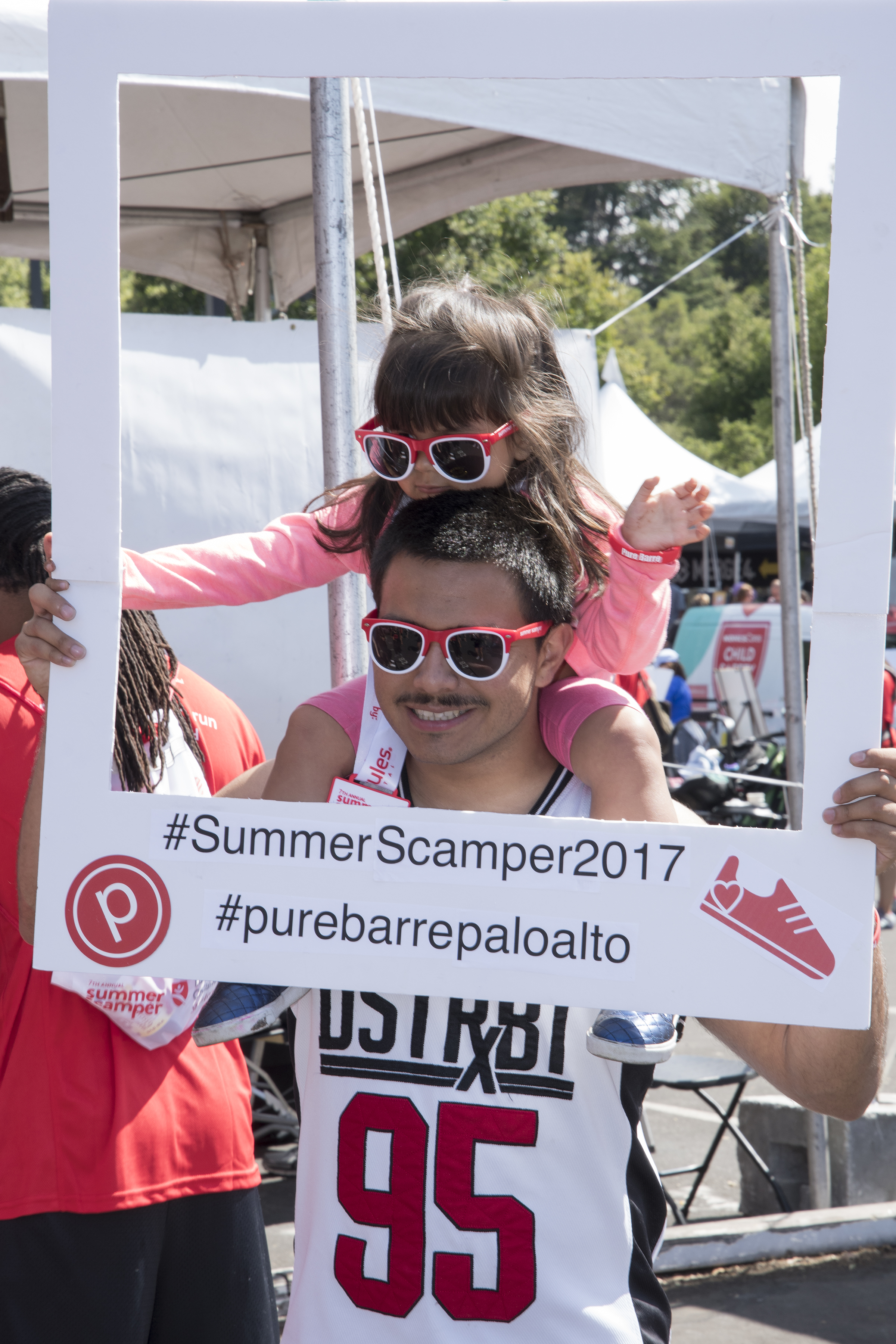 1. When and where is the race?
The 7th annual Summer Scamper will be hosted on the beautiful Stanford campus on Sunday June 25. The start/finish line is in front of the Frances C. Arrillaga Alumni Center and parking is located in the Galvez Lot.
2. I registered as an individual, but now I want to join or create a team. What should I do?
Log in to your personal Scamper page. Below the fundraising thermometer on your Scamper page, click on a yellow box that says, "You are currently fundraising individually. Do you want to create or join a team?"
3. I have a discount code, where do I enter it?
When you register, you'll be brought to the order summary page. On the right, click on "Have an offer code?" Enter your code in the box that appears, then click the check mark to apply.
4. I signed up my family, but we received an email that only one fundraising page was activated, why?
Each fundraising page is associated with the individual email you registered with. Each family member must have a unique email to have a fundraising page. If you would like to add a unique email for each family member so that they have their own fundraising page, email us at raceinfo@supportLPCH.org.
5. Do I get any cool stuff for Scamper-ing?
You will receive a complimentary race t-shirt and E-Goodie Bag with your registration. The shirts are men's/unisex sizing and are produced by our sustainable clothing partner Greenlight Apparel. We will exchange sizes for unworn shirts starting at 9:00 a.m. race day.
Thanks to our sponsors, every dollar you raise goes directly to
Lucile Packard Children's Hospital Stanford to benefit patients and their families.